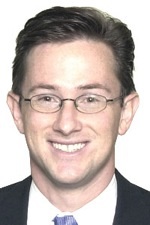 From Ozarksfirst.com 1/22/09:
(Jefferson City, MO) — Thursday marks the 36th anniversary of the landmark U.S. Supreme Court decision "Roe v. Wade." The battle over abortion is brewing once again in D.C. and at Missouri's state capitol.

State Senator Matt Bartle has introduced a resolution to oppose the Freedom of Choice Act, which is under consideration by the U.S. Congress.

It's one of the things President Obama vowed to pass once in office, saying it would protect women's health and their right to begin, prevent or continue a pregnancy. If signed, it would eliminate restrictions on abortions nationwide.

But Bartle says the states, not federal government, should have the say on this issue.

"The state legislators have a better clarity on this issue. And are more likely to represent the interests of their constituents than Congress would be from their view in Washington." says Bartle.