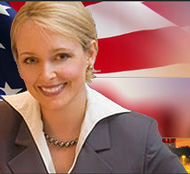 Missouri Right to Life has endorsed Gina Loudon for State Senate in the 7th district Republican primary. Gina is running to replace her husband, Sen. John Loudon, who is out this year due to term limits. Find out more about Gina Loudon at LoudonForSenate.com.
In the Republican primary, Loudon is running against Jane Cunningham and Neal St. Onge. The Democrat candidate for district 7 is Kevin Leeseburg (I could not find a link for him).
A full list of Missouri Right to Life endorsements will be published in it's July newsletter. Be sure to keep you eye out for it on their website, missourilife.org!