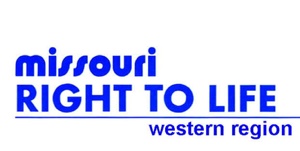 Missouri Right to Life is sponsoring its 6th annual golf tournament on Friday, May 1st, 2009 at Eagles' Landing Golf Course with a 1:00p.m. shotgun start.
Registration begins at noon but come early and check out the new free driving range that opens at 11:00. A great BBQ dinner sponsored by Big Belly BBQ will be served following the tournament.. There is a prize for every hole and a box lunch by Grandma's Office Catering will be provided when you arrive.
Two free tickets to the Royals/Cardinals game on Friday, June 19th will be given to each golfer at the tournament – see Flyer for more details.
This is a major fundraiser helps pay for education programs and events for the entire year, such as:
. Exhibits at various functions including Samuel Rogers Health Fair, Hispanic Festival, and the Black Expo;

. Billboards fighting unethical stem cell laws and research

. Pro-life books, literature, DVD 's and videos for students, teachers, pro-life speakers and others;

. Booths at fairs including Raytown Roundup Days, Santa Caligon Days in Independence, Presbyterians For-Life Seminar and Home School Area Conference,
For 2009, your help is greatly needed to promote the sanctity of all human life.
Click here for the tournament flyer – sign up your foursome or yourself or as a sponsor!
Missouri Right to Life
9504 E 63rd ST., Suite 103, Raytown, MO 64133
816 763-5247 or 816 353-4455