During the last legislative session, the Missouri Senate failed to pass a bill would strengthen the informed consent process and make abortion clinics offer an ultrasound to all women seeking abortions. The part of the bill that caused the most problems for the Senate leadership, however, was the section dealing with coerced abortions. Under the proposed law it would be a crime to coerce a woman to have an abortion or knowingly perform an abortion on a woman who had been coerced. Many considered that there was little evidence to show that such forced abortions exist. But the post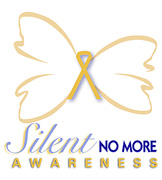 abortion group, Silent No More, begs to differ.
After news broke recently of a 44 yr. old Georgia woman who is serving jail time after pressuring her son's 16 yr. old girlfriend into having an abortion and then posing as her mother in order to sign off on the procedure, co-founder of the SNM Awareness Campaign, Janet Morana, said,
"The claim of the pro-abortion lobby that terminating a child's life is 'a choice between a woman and her doctor or her God' is empty rhetoric to the countless women I know who were intimidated or threatened by boyfriends, husbands, or relatives. This Georgia case shows just how far reaching the pressure to abort can be."
And according to Georgette Forney, another SNM co-founder, this heavy pressure often goes unnoticed or is out right ignored by abortion clinic workers whose job it should be to protect these women:
"Abortion clinics will not voluntarily ask girls or women if they're being coerced into ending their children's lives. Abortion clinics are in business to make money and the more abortions they perform, the richer everyone involved becomes; everyone, that is, except the woman who's just had her life shattered and the baby who's just had his life ended."
More information about the Silent No More Awareness Campaign can be found at their website, www.silentnomoreawareness.org.
If you would like to see Missouri women better protected from coerced abortions contact Gov. Matt Blunt's office at 573-751-3222 and urge him to call a special session to run concurrent with the veto session in September of 2008 in order to pass HB 1831.
Read more:
Pathway Calls for a Special Session
MRL Urges Calls to the Governor